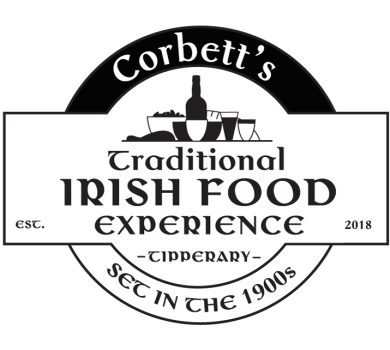 The traditional Irish food experience was created to preserve old Ireland. In a world of fast food and repetitive menus of burgers, steaks and chicken wings. We went back to our roots, traditional Irish cuisine consisted mostly of what you could grow, fish, and hunt. To understand a culture, you must also understand their cuisine as there you will add valuable information, this is why we created the experience to share the stories, custom and food of old Ireland.

Come take a historical food journey with us back to old Ireland, where your host will expose you to traditional Irish food and the stories behind them. Come taste old Ireland.

We had a great time experiencing authentic Irish cuisine and learning about it's heritage. The food and drinks were paired perfectly, and we left so full!! This is a great... read more alternative to going to a restaurant. It was perfect for our cold winters afternoon and we absolutely loved this dessert. Would recommend to other travellers!

950allyd


April 17, 2023

Great food experience with relatives from abroad - This food experience was top notch! We weren't quite sure what to expect but thoroughly enjoyed it.

With Frank as our host we felt very looked after. It had... read more a real exclusive/intimate vibe, my mates loved it!

I wouldn't usually be big on history, but we got to learn about the food and it's Irish origin, was very insightful. I'll be showing off my new knowledge next chance I get!!

TimExploring


April 15, 2023

Wonderful History Lesson! - When we came to Ireland l, we wanted to just not see the sights, but to immerse ourselves in the life of Ireland, the museums and local sights are awesome,... read more yes, but to really get into the experience of an 1800-1900 Irish native, eat the food they ate, the stouts, the whiskeys, this was an amazing trip in the life of a local. Frank made everything perfect, the stories for every dish, the music, we still talk about the dinner we had, the kids who are in Their 20's loved it as well. Highly recommend!!

Daniel S


April 13, 2023
"Real Irish food that I haven't seen in other places, it was a truly incredible"
"You could get lost in old Ireland on this experience. The menu, stories and host are a great representation of this country and it's past. "
"Hi, I'm from Paris and I've been living in Dublin for the past 4 months. I wanted to discover Irish food. our host had planed a wonderful meal, letting me try out 4/5 different dishes. He explained the history of every course, where it came from. Very interesting and tasty. I highly recommend it."
A taste of Whiskey to Start
Black Pudding warpped in Bacon served with apple sauce (2,3)
Boxty Loaf with Smoked Salmon and St Tola Goats Cheese (4,5)
Mussels Cooked with Garlic, Samphir and Irish Beer (1,4,6) Served with Treacle Berad with Irish Butter
Served with a Glass of Jack Smyth Stout (1)
Corned Beef with Colcannon and Parsly Sauce (3,4)
Dublin Coddle (1,7) / Irish Lamb Stew (2,7) / Beef Stout Stew (1,7)
Boxty Dumplings with Ham Hock, Mint, Peas and Honey (3)
Served with a Glass of Jack Smyth Lager (Gluten) or Glass of wine (3)
Carrageen Moss Pudding (4)
Traditional Irish Gur Cake (1,4)
Miniature Irish Coffee (4)
1 (Gluten (wheat)), 2 (Gluten (Barley)), 3 Sulphites, 4 Dairy, 5 Fish, 6 Molluscs,  7 Celery
"Proud to host the traditional Irish food experience" Gallagher's Boxty House is located in the heart of Temple Bar, the cultural quarter of Dublin city. Promoting and championing Irish food, drink and heritage, the Boxty House and it's proprietor Pádraic Óg Gallagher provide a perfect setting for this trip into Irish culinary history.
Please allow at least one day's notice when booking. Every booking requires a prepayment. We will contact you with a quote tailored to your needs.